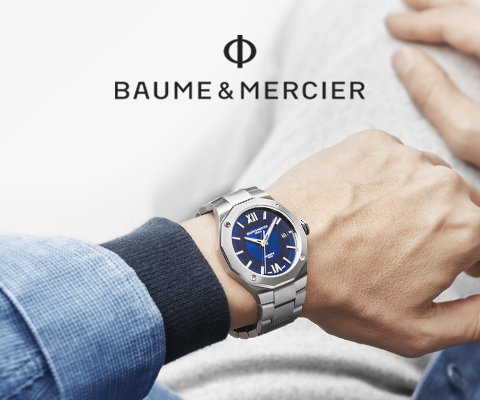 Baume & Mercier Watches
Founded in 1830 at the heart of Swiss Jura, the Baume & Mercier watch manufacture enjoys international renown. From its workshops at the heart of Swiss Jura to its headquarters based in Geneva, the Brand offers its clients the very finest timepieces. Borne by a complementary balance between an artistic approach to shape and watchmaking innovation in the service of the client, the Baume & Mercier House continues to mark the history of watchmaking by passing down the design and watchmaking expertise that is the Brand's legacy.
This savoir-faire perfectly corresponds with the spirit of cooperation between the Brand's founders William Baume & Paul Mercier: where classicism meets creativity, tradition meets modernity, and elegance meets character... In a more contemporary way than ever through all its collection: Riviera, Clifton, Classima, Hampton and Baume.
Creativity and avant-garde
t the beginning of the 1920s, the company director William Baume joined forces with Paul Mercier. Together, they founded Baume & Mercier, Genève, in 1918. The firm soon became one of the most active in the field of wristwatches by offering remarkably balanced special-shaped models. In 1919, it was awarded the highest international distinction of the time in the shape of the "Poinçon de Genève" quality hallmark. During the Roaring Twenties and throughout the Art Deco period, the brand established its style and left an indelible mark on watch design. Paul Mercier knew that it was essential for the brand to live in step with its time and embrace change. The firm grasped the importance of women's emancipation and came to regard their desires as an unquenchable source of inspiration.
In the late 1940s, Baume & Mercier launched one of its most successful models: the Marquise. Impelled by this creative momentum, the brand creates a number of exquisitely creative and amazingly modern ladies' watches. It thereby proved that watches for women are not merely miniaturized and simplistic interpretations of masculine models. At the same time, Baume & Mercier was becoming known among a public looking for new products, and launched its first innovatively shaped wristwatches. These chic, urban watches kept step with life's many special moments by embodying an art of living instilled with inimitable elegance.
Collective, Collaborative, Responsible Approach
Baume & Mercier has shown a tendency to engage in collaboration since William Baume met Paul Mercier in 1912. Today, more than ever, Baume & Mercier intends on asserting its concept of watchmaking: its openness to other realms and the world in general; its way of keeping up with the times, in real time; and its refusal to compromise the attention brought to developing creativity within the House. In a collective, collabora-tive, responsible approach, the Brand launches projects where watchmaking resonates with artistic crea-tivity. This leads to concerted considerations of today's design challenges, necessarily taking environmen-tal issues into account; the combination of different experiences and types of expertise; and the explora-tion of new possibilities and innovations.
Duo Riviera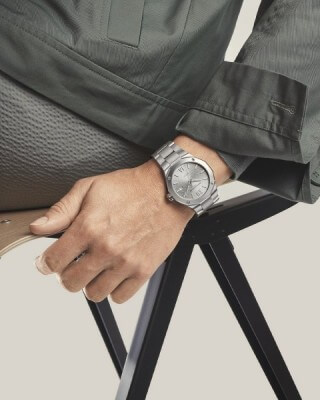 Clifton Baumatic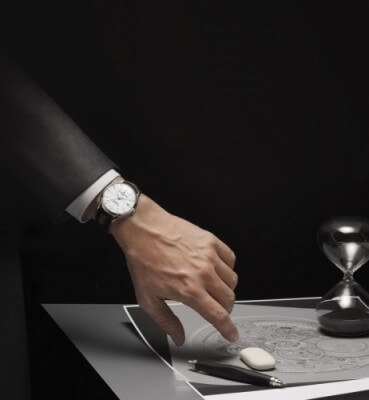 Authorized Baume & Mercier Retailer
GemOro is proud to be one of Canada's exclusive authorized retailers of Baume & Mercier watches. Call or drop by for a free consultation and view our large selection of Baume & Mercier timepieces, alternatively kindly book an appointment here!