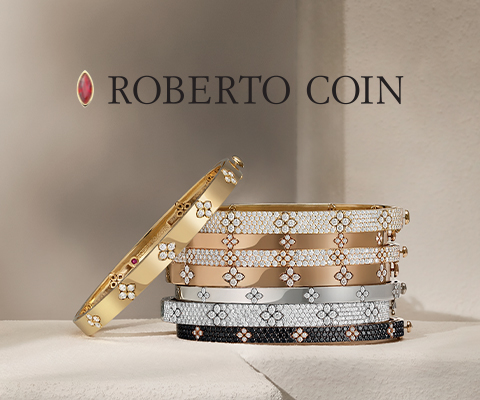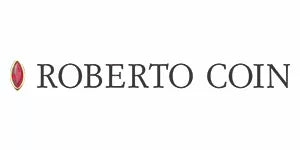 Roberto Coin At GemOro
GemOro is a premier retailer of Roberto Coin. Discover our great selection of elegant and timeless necklaces, bracelets, earrings, rings, pendants and bangles. All Roberto Coin's pieces are designed in Italy, combining time-honoured Italian craftsmanship with the latest technology.  The thoughtful balance of creativity, quality and innovation threads through Roberto Coin's diverse collection.
About Roberto Coin
The Roberto Coin brand was born in 1996. Its founder, with whom it shares its name, driven by the innate love for the world of art and fashion, decided to leave his successful career as a hotelier to follow a dream and face a new and passionate adventure.  His creativity took shape through the hands of the historical and most renowned Italian jewelry artisans, who brought Roberto Coin's romantic and borderless imagination to life through their skills, telling his story through jewels that truly become works of art.
Roberto Coin is located in the city of Vicenza. Like a woman's beauty magnified by jewels, this magical place is also called the City of Gold, a source of infinite design inspirations and ancestral know-how. Taste and experimentation turn each creation into an unedited example of style and innovation that soon catches the attention of the jewelry world, placing the brand among the most renowned Italian jewelers and at the top of international studies on creativity and quality. Each piece, by Roberto Coin, is the result of a thorough process, a journey among different cultures and multi-ethnic influences, through the world of nature, between echoes of the past and future projections. The capability to transfer the most varied experiences, dreams and perspectives into the jewels, characterizes the brand's collections with an unmistakable mark of identity and uniqueness. 
Roberto Coin signs his pieces with a small ruby casted inside the jewel*, in direct contact with the skin of who wears it. This magical signature, surrounded by an antique halo of legend, represents the message of good wishes that Roberto Coin dedicates to his passionate clientele.
The world of fashion recognizes Roberto Coin as the author of many of the most successful trends in the jewelry world over the last decades. His tireless instinct to always bring something inedited to life pushes him to create over 600 new models a year, which satisfy the needs of the most diverse international markets. Roberto Coin's collections can be found today in over 1000 shops, scattered in over 60 countries worldwide. Many creations are chosen each year by fashion celebrities and movie stars to accompany them on the most popular and prestigious red carpets.
*Apart from some basic earrings that start with reference numbers 210 or 556.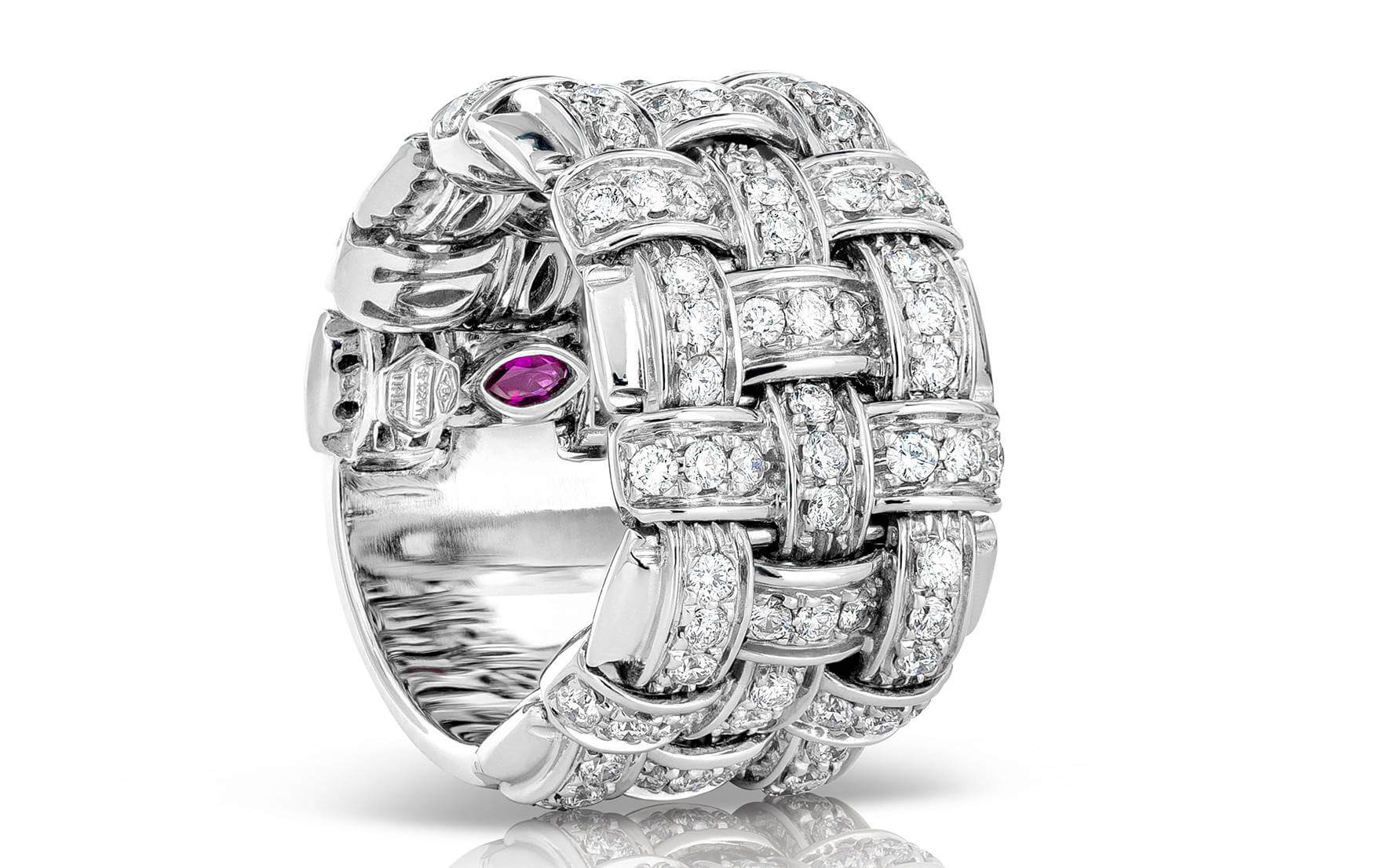 Roberto Coin Authorized Retailer
GemOro is proud to be one of Canada's exclusive authorized retailers of Roberto Coin Jewellery. Call or drop by for a free consultation and view our large selection of Roberto Coin Jewellery, alternatively kindly book an appointment here!