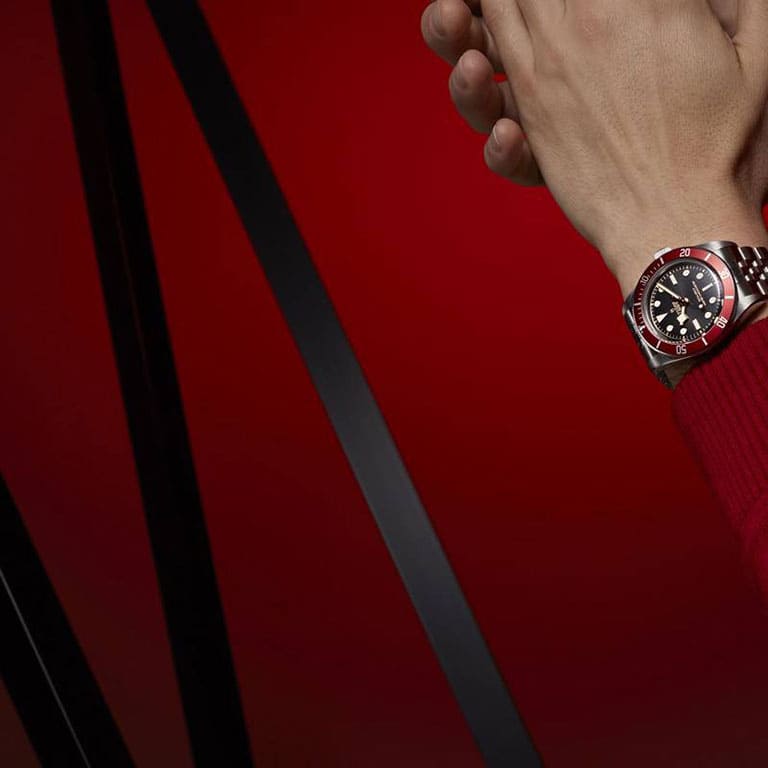 INSIDE TUDOR
BIRTH OF THE BRAND
In February 1926, Hans Wilsdorf had the trademark "The Tudor" registered and started making watches bearing that signature on the dial. Just after the Second World War, Hans Wilsdorf knew that the time had come to expand and give the brand a proper identity of its own. On 6 March 1946, he created "Montres TUDOR S.A.", specialising in models for both men and women. Rolex would guarantee the technical, aesthetic and functional characteristics, along with the distribution and after-sales service.
NEW WATCHES
Sixty years of TUDOR diving history distilled into one truly iconic watch. The Black Bay is powered by a mechanical movement manufactured by TUDOR.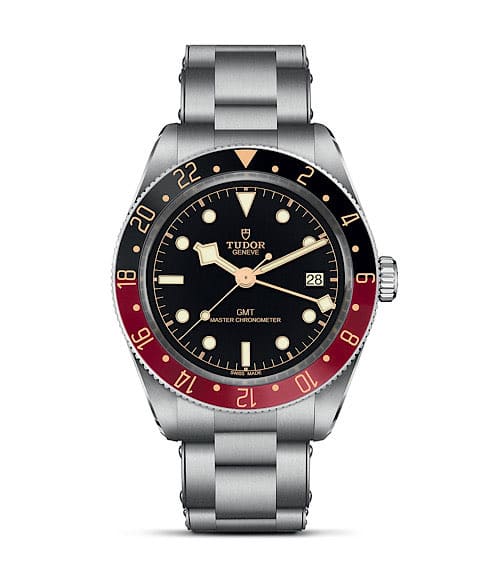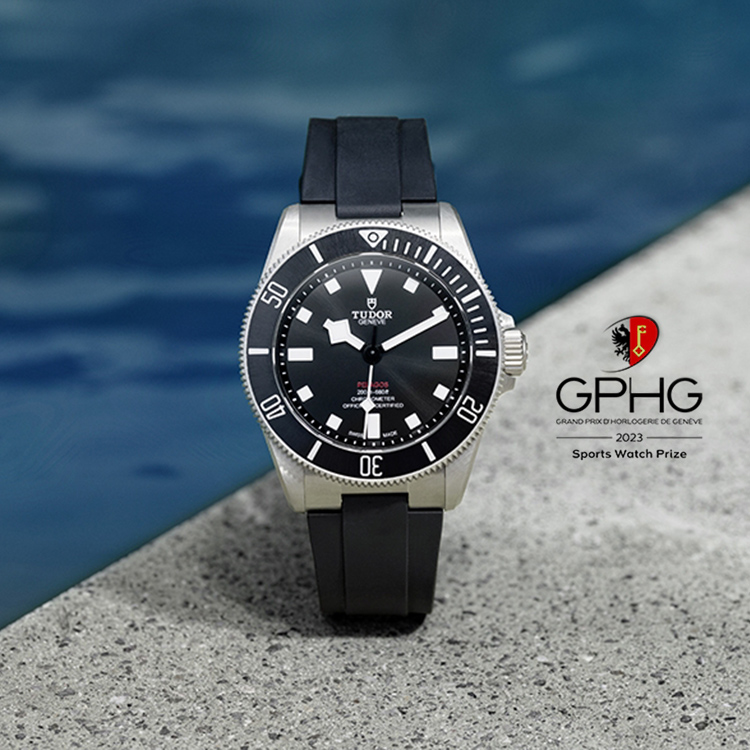 Tudor history
hans wilsdorf's intuition
"For some years now, I have been considering the idea of making a watch that our agents could sell at a more modest price than our Rolex watches, and yet one that would attain the standard of dependability for which Rolex is famous. I decided to form a separate company, with the object of making and marketing this new watch. It is called the TUDOR watch company."
- H. Wilsdorf
Watchmaking
UNPARALLELED HAND CRAFTSMANSHIP
A world of microprecision lives within every TUDOR watch. There is a delicate balance involved between technical innovation and strength of design. To ensure nothing less than absolute perfection, the components in a TUDOR watch have been relentlessly tested to the most precise details. Study the movement. Precision and perfection are key. The TUDOR watch continues to set itself apart, with an undeniable style, high performance, and an unshakable resilience. The high-precision mechanism is built to last. Exception material, durability and timeless design make each watch a unique work of art.
TUDOR AMBASSADOR I BORN TO DARE
MEET TUDOR'S BRAND AMBASSADORS
A TUDOR watch is born to dare and their brand ambassadors personify this spirit perfectly. Each ambassador has been chosen for their ability to push limits and reach for the unknown, reflecting TUDOR and every timepiece.
Tudor Ambassador
DAVID BECKHAM
As a child, David Beckham had a dream. Whenever asked about what he would want to be later in life he invariably answered "a football player". This early drive led him to become one of the most acclaimed, loved and successful players in the history of the game. With three major clubs and 115 selections in the English football team, 59 as captain, he left his mark: 6 England Championship titles, 2 Major League Soccer cups, one time Champion of Spain and one time UEFA Champion.
Tudor Ambassador
JAY CHOU
Brought up in a family of teachers in Taiwan, Jay Chou was introduced to the piano at the age of four, after he demonstrated an early gift for music. He later on picked up the cello and to this day, still mentions Chopin as his favourite composer. Musician. Actor. Director. Icon. For over a decade, the 'King of Asian Pop' has pushed boundaries around the world. From Taipei to Hollywood, Jay Chou is always ready to go where the next challenge takes him.
JAY CHOU
DRIFTING THROUGH TIME

VISIT US IN STORE
At GemOro, we are at your service to help you find the TUDOR watch made for you from a wide range of models. Our store in Edmonton, Canada is recognized as an Official TUDOR Retailer, as we only sell genuine TUDOR timepieces.
VIEW STORE LOCATION